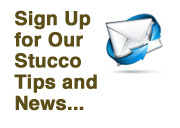 For more information and quote on your next project please call 719-578-8115.
Services
TW Stucco Inc. offers many services in the Stucco industry from new Residenital or Commercial projects to refacing the exterior of an established building that reflects a modern age. Whatever your project consists of TW Stucco Inc. can provide the best possible solutions for your stucco project and we back this up with a proven track record of success.
One of the things we pride ourself with at TW Stucco Inc. is the fact that we educate all of our Residential and Commercial customers about stucco and the different options you have before starting your next Stucco project. We do this not only to gain your trust but by educating you the customer on the various systems that can be used on your building, we can make sure that you get the Stucco system that will best fit your project which will not only save you time but will also save your hard earned money.
We are experienced in but not limited to the following Stucco Techniques:
* Hard Coat
* Synthetic Finish
* Crown Moulding
* Balustrades
* Stucco Columns

* Interior Plaster
* Domed Ceilings
* Sand Finish
* Popcorn Finish
* Skip Trowel